Data suggests that the move to open up the country after months of harsh lockdown may be the right one. Cases are up but deaths and hospitalisations are staying comfortably low. Monday 19th July most of the legal Coronavirus regulations in England were lifted, this naturally caused a significant backlash with opponents but the data supports the move.
The BBC has reported that cases are above 45,000, this figure is not insignificant and is well above anything seen since January. The key statistics to determine lockdown regulations, however, paint a significantly different picture. One of hope and positivity compared to the imposing cases number.
As of 15th July only 3,900 people were in hospital with severe COVID-19 symptoms which is nothing compared to January figures which peaked at a scary 40,000. The situation is the same with deaths. Very few people are dying because of the virus. Numbers are much much lower than those reported earlier in the year.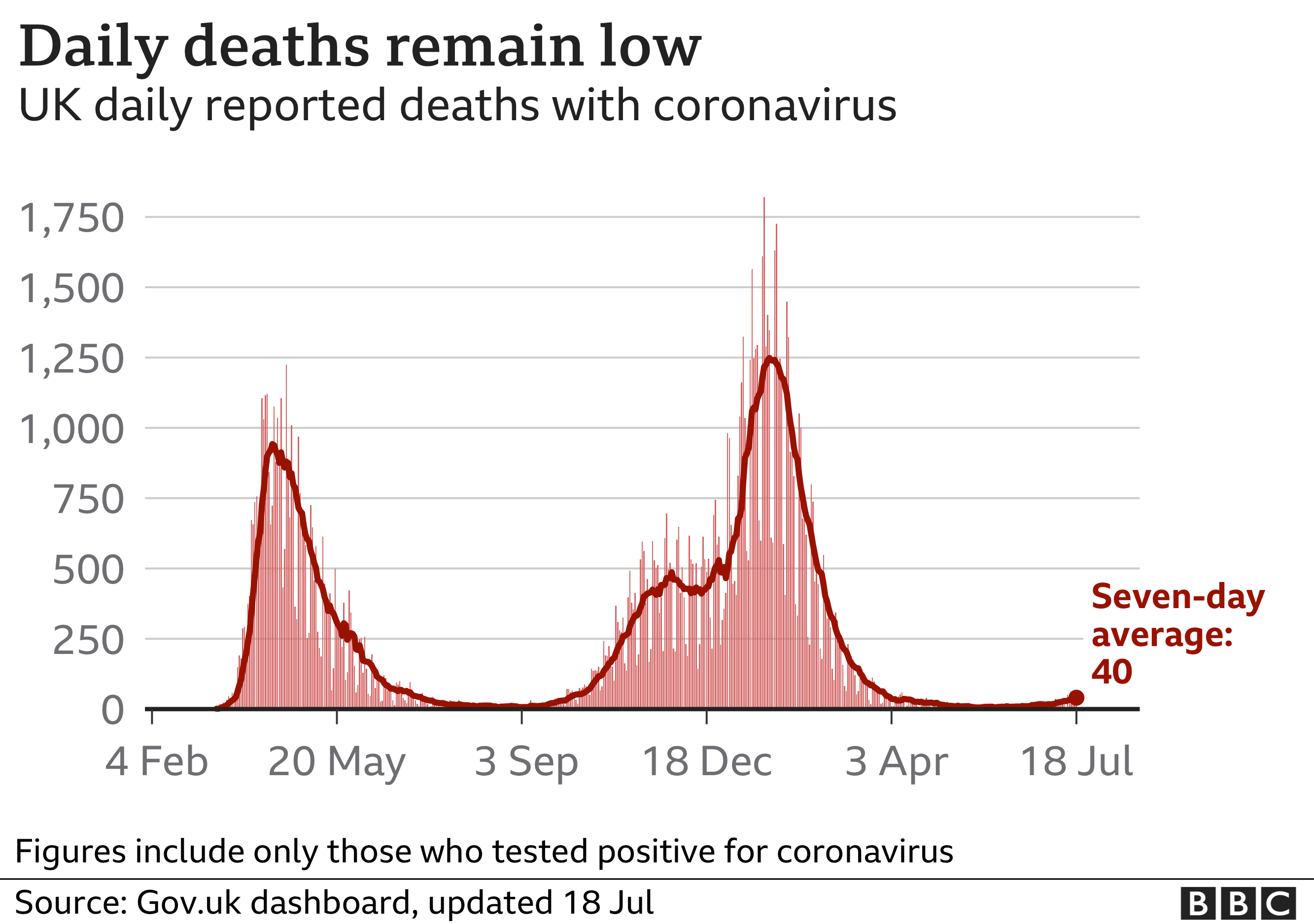 Johnson's move to lift legal restrictions has been widely criticised, especially on twitter with several related hashtags and phrases trending including 'Plague Island'. It is unclear yet whether the anger is stoked at Johnson rather than the proposed policies but the opposition is unlikely to disappear soon in the age of divided politics.
Comment below your reactions, does the data match?